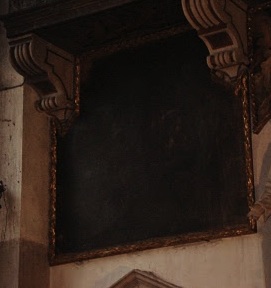 On May 4, 2010, a deposit of building materials caught fire outside the church of Santa Maria dei Derelitti in Venice. At approximately 4.30 a.m., the flames penetrated into the building through a window and destroyed a painting (oil on panel) by Antonio Molinari dated second half of 1600. The flames did not propagate to other parts of the church but some damages were reported to paintings by Giovan Battista Tiepolo and other artists as well as artifacts that had been saved by firefighters.
Burnt building materials were used in the construction of a gas pipes in the nearby road.
The ceiling frescoes by Giuseppe Cherubini were damaged as well as the original 18th-century pipe organ. At the moment it is not known if the other damaged paintings in the church can be restored
Restoration works will require a long period of time and the church will remain closed because it will be necessary to disassemble the organ and individually clean each one of the organ pipes.