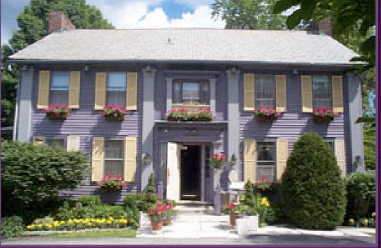 At approximately 8:00 a.m. on Saturday, October 29, 2005, The Reluctant Panther Inn & Restaurant, a landmark in Manchester, Vermont (USA) for decades, was devastated by a fire that destroyed the main inn building, the restaurant, and the tavern.
This building was a 3 story 1850's vintage wood-framed, balloon construction building.
The staff was tending to their morning chores when they went to the basement to investigate an odor of smoke. Upon entering the basement laundry area, the owner witnessed a fire within the barrel of the commercial dryer.
He immediately activated the building fire alarm using a manual pull station and called 9-1-1. The building contained only 2 guests at the time of the incident and their evacuation was facilitated by the fire alarm and hotel staff.
Upon the arrival of the Manchester Fire Department, fire was found in the walls and floor/ceiling assemblies of all floors and there was fire showing in the attic space. Suppression efforts were hampered by balloon framed construction and the installation of false ceilings and floors during previous renovation projects. About 75 firefighters from Rutland and Bennington Counties fought courageously throughout the day, but the 150 year old structure was declared a total loss by Fire Chief Norman Bowen by the end of the day.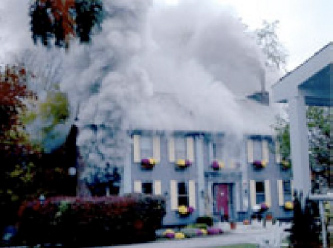 Out of concerns for public safety and the possibility of rekindling, the Fire Chief ordered the building demolished. A tremendous number of concealed spaced existed throughout the building and many contained fire that was extinguished during demolition.
The building underwent a fire safety inspection by the Division of Fire Safety on July 28th. As a result of that inspection, the building was scheduled to have an automatic sprinkler system installed by November 30th of 2005.