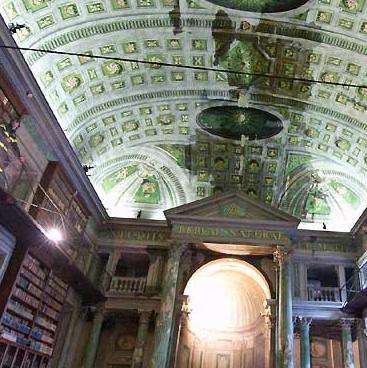 On December 23rd, 2009, in the historic library of "Accademia delle Scienze", inside the Egyptian museum in Turin (Italy), the freezing of water made a valve break and caused a leak from the firefighting water delivery system. The leak has threatened the monumental "Salone dei mappamondi" (Globe room) , where are kept several 16th century globes, together with antique books. The room has fresco paintings from 17th century by Vincenzo Coronelli damaged by water. One of the globes has been interested directly by water.
The water leak has been seen during the 5.50 a.m. security control and has been stopped within one hour. Also firefighters has been called to help limiting water damages.
Even if not directly exposed to leak, important artifacts as the "Papyrus of the Kings" have been moved from a nearby room of the Turin  Egyptian museum, in order to avoid damages  due to the environmental moisture.