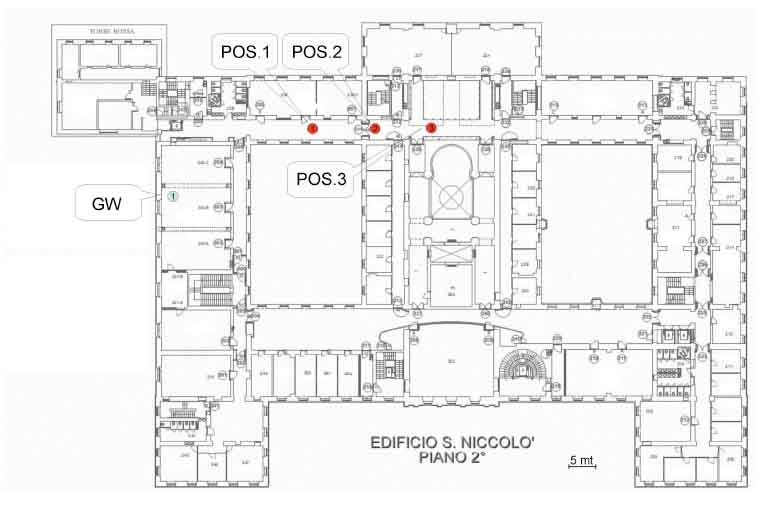 Wireless sensors can be used with fair advantages in historical buildings. They do not need the works that normally have to be carried out with traditional appliances.
In order to understand if this kind of sensor fits with the performances of reliability and effectiveness, Prof Mecocci (Siena University) and Mr Barneschi (Italian National Fire Corps) have studied the problem in order to gather data to develop specific guidelines and installation procedures capable of granting the proper performance and security level.
One of the sub-goals of the study was to gather real data from real operative condition to guide us toward the above main objective.