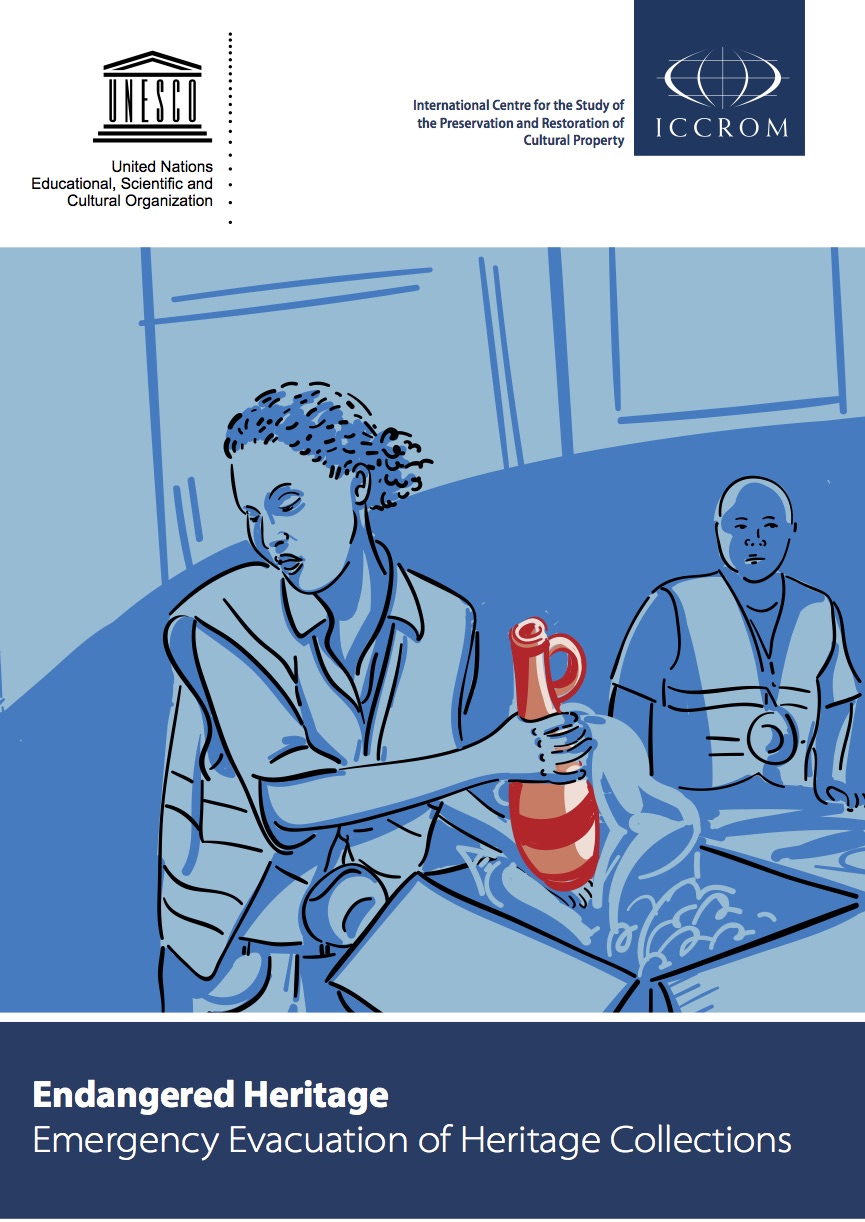 Protecting Cultural Heritage is  mainly aimed at avoiding that any kind of  hazard could pose an excessive  risk to the objects that must be preserved. There are conditions, nonetheless, that oblige to evacuate the artefacts, since the preventive measures cannot be anymore effective.  So, in specific situations, museums and their staff may  go through challenging times due both to natural disasters and climate change.
In the case of museums, when they  are threatened for their role in protecting and valorizing precious witnesses of the past and human creativity, their intrinsic value for intercultural dialogue and mutual understanding  must be protected and supported.
UNESCO and ICCROM have published in English and in Arabic an handbook about the protection of Cultural Heritage objects during conflicts. Such activity  is challenging and can be life threatening.
The handbook provides step-by-step guidance for evacuating cultural collections under extreme conditions. It is aimed at assisting people and  institutions,which try to prevent the destruction and looting of cultural objects during a crisis situation. It can be used also to train others and to improve emergency preparedness at cultural sites. According the document, the Egyptian Heritage Rescue Foundation (EHRF), a Cairo based non-governmental organisation, has performed the field-testing of the workflow.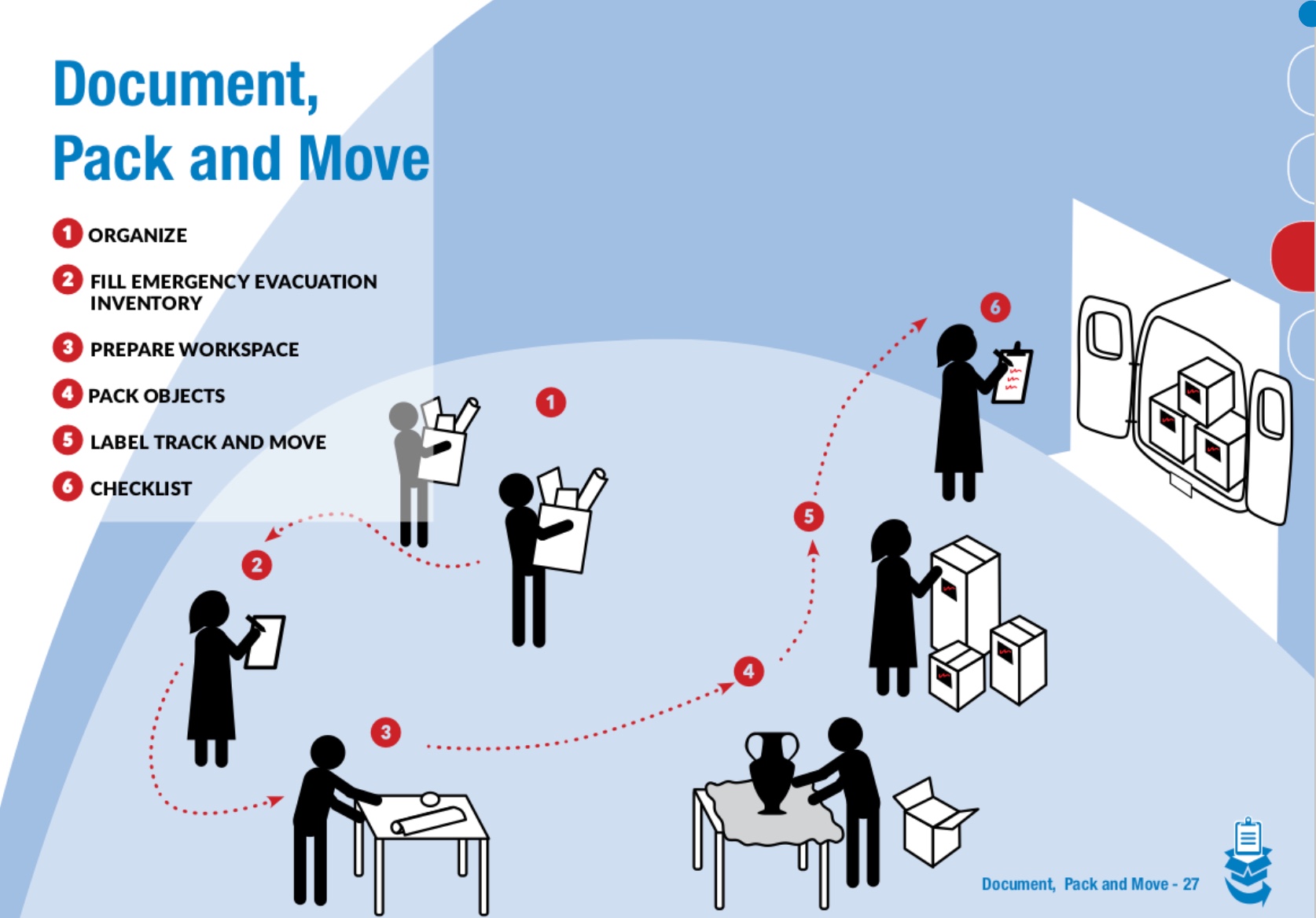 The handbook deals the evacuation of cultural heritage objects, how to do it, which workflow adopt, how to assess the threat and other important aspects of  preparedness and management of emergency evacuations. Obviously, the handbook cannot give instructions on the prioritisation in removing objects, since such activity is strongly related to a complex  assessment depending of many different considerations but it has the merit of drawing attention to this passage of emergency procedures and providing some basic information.
The document can be downloaded from the ICCROM website or here:
ICCROM-UNESCO Emergency Evacuation of Cultural Heritage of Handbook